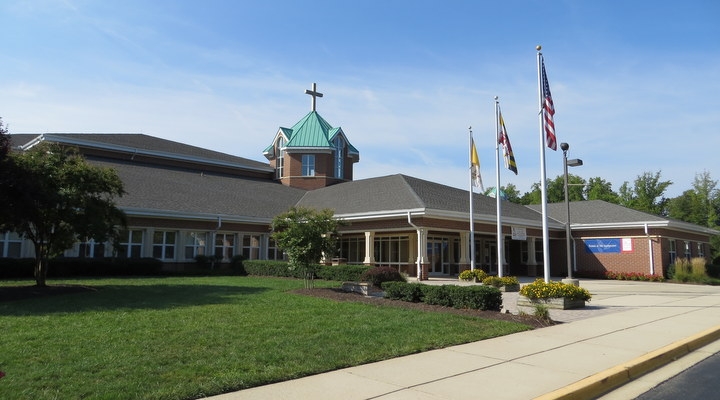 History & Tradition
In September 2000, after years of planning, preparation and discernment, the School of the Incarnation welcomed its first students and embarked on its mission of both proclaiming and bringing forth the Kingdom of God among its students, families and parishes. For two years while the permanent school was under construction, the school was graciously hosted by Our Lady of the Fields Parish in four of its classrooms.
The current school facility on Symphony Lane opened in July 2002, and was originally designed for classes and programs for 640 students in grades K-8. In July 2004, a third wing of classrooms was added to the existing building, which permitted the school's total enrollment to be increased to approximately 800 students.
School of the Incarnation's facility hosts an integrated technology and computer network as well as a multi-purpose room which serves as a gymnasium, cafeteria, and worship space both for the school and Church of the Holy Apostles.
In 2012, the school proudly launched its first preschool program called Little Knights. Appropriately, the program got its start in the same four rooms at Our Lady of the Fields Parish that hosted the very first Incarnation students while the school was under construction. After two years at that location, renovations to the main school building allowed the preschool classes to join the rest of the student body on main campus at the start of the 2014-2015 school year.
From its humble beginnings, the school community has witnessed great growth and an abundance of fruitful blessings. School of the Incarnation continues to pursue the sacred and awe-inspiring responsibility of forming its children as faith-filled disciples of Jesus as part of the Catholic Tradition.