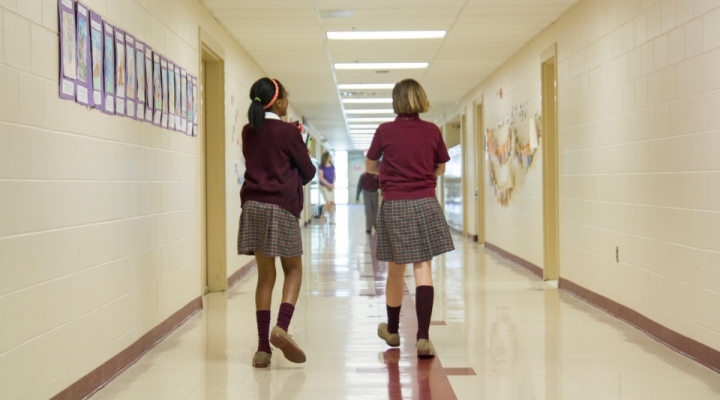 Student Life
Our students do so much more than just attend school together! They learn about how to be graceful winners and losers on our athletics teams. They explore their musical aspirations in band, choir, and musical theater presentations. They design robots, hold student council offices, learn to play chess, participate in service projects and worship together. Our community is more than a school - it's a family! Please explore the dozens of opportunities for extracurricular enrichment.
---
Positive School Environment
To foster a positive school environment where all students are educated in a safe and caring atmosphere, all Archdiocesan schools will follow established procedures for prevention and intervention for bullying, harassment or intimidation.
Positive Behavioral Intervention & Supports (PBIS) has been implemented in every Archdiocesan elementary and high school to enhance academic and social behavior outcomes for all students. School of the Incarnation is proud to have been awarded the PBIS Bronze Award.